Rental Options
Our property, surrounded by the quiet Boreal Forest, is the perfect way to celebrate your special occasion. Founded in 2017 on the principle of sharing the beauty of Alaska with our visitors, we are now excited to open our property to those looking to commemorate special events. Here, you can unplug and enjoy an intimate, Alaskan experience with your loved ones.
Borealis Basecamp offers a variety of venue rental options for any need. Equipment and Services such as chairs & tables are included. Catering plans are available through Latitude 65 at extra cost including - Lunch, Dinner, and Alcohol services available, including custom cocktails. Not Included: tablecloths, centerpieces, décor, AV equipment, podium, roll-up/down screen.
Please contact us if you are interested in hosting your special occasion here.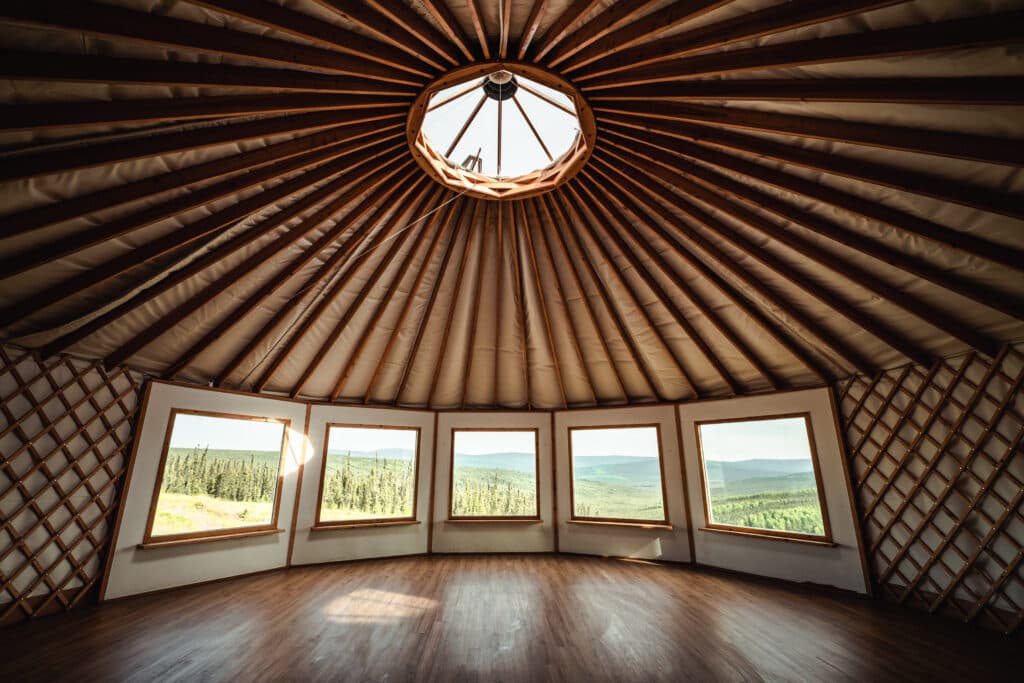 30 Foot Yurt
The 30 Foot Yurt is a great option for your intimate party, bridal shower, engagement celebration, birthday party, or for meeting space. The 30 foot yurt will accommodate up to 30 people comfortably, and it is located just to the East of the main lodge (about 15 feet)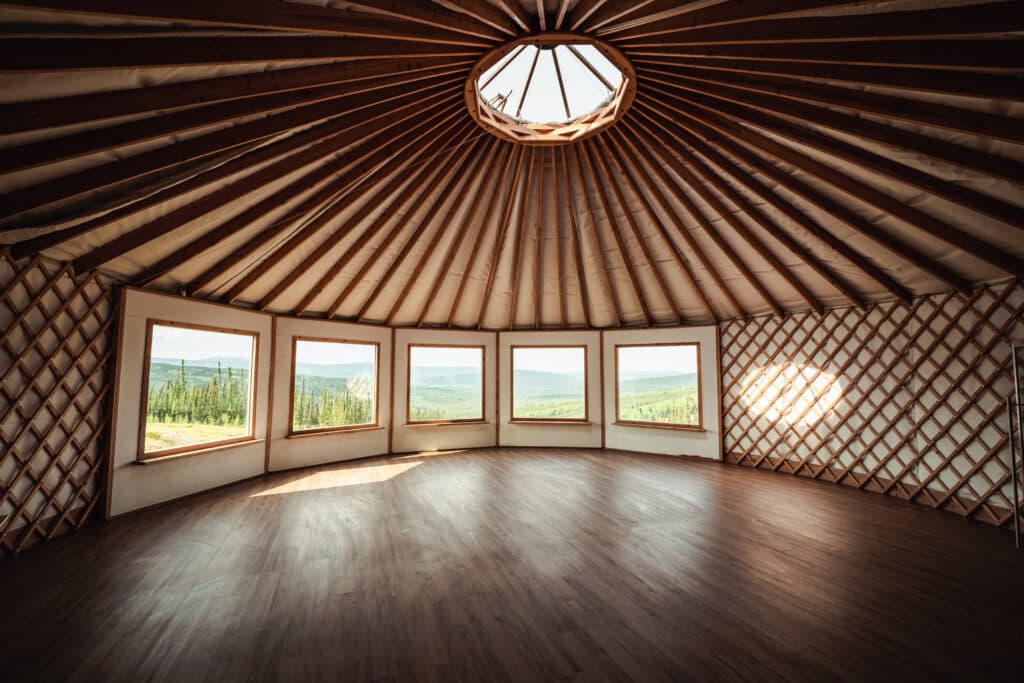 50 Foot Yurt
The 50 Foot Yurt is ideal for larger celebrations, and can accommodate up to 100 people comfortably. This is attached via an indoor walkway to our main lodge building, and is the perfect venue for your ceremony or other large event.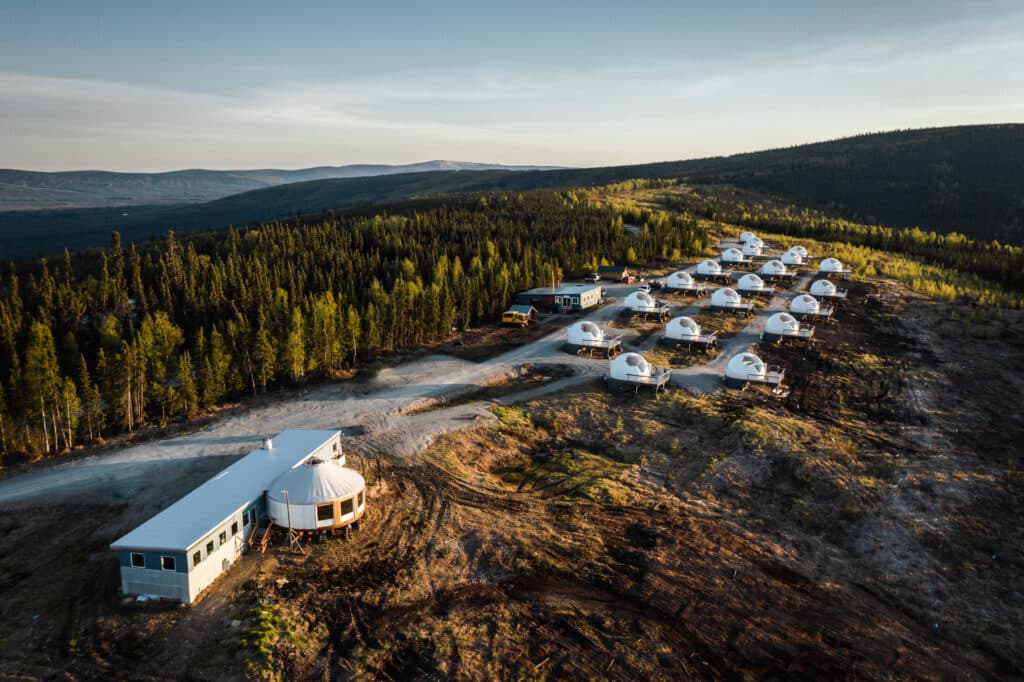 Full Property
For a truly exclusive, large event, you have the option to buy out the full property. Guaranteed privacy for you on your special day, with access to 1 igloo, the full main lodge, the 50 foot yurt, and the 30 foot yurt.